This is a reminder to all who want to travel via 2GO.
If you are Locally Stranded Individual (LSI), Returning Overseas Filipino (ROF) or Authorized Person Outside of Residence (APOR) make sure that you have the complete required documents before travelling.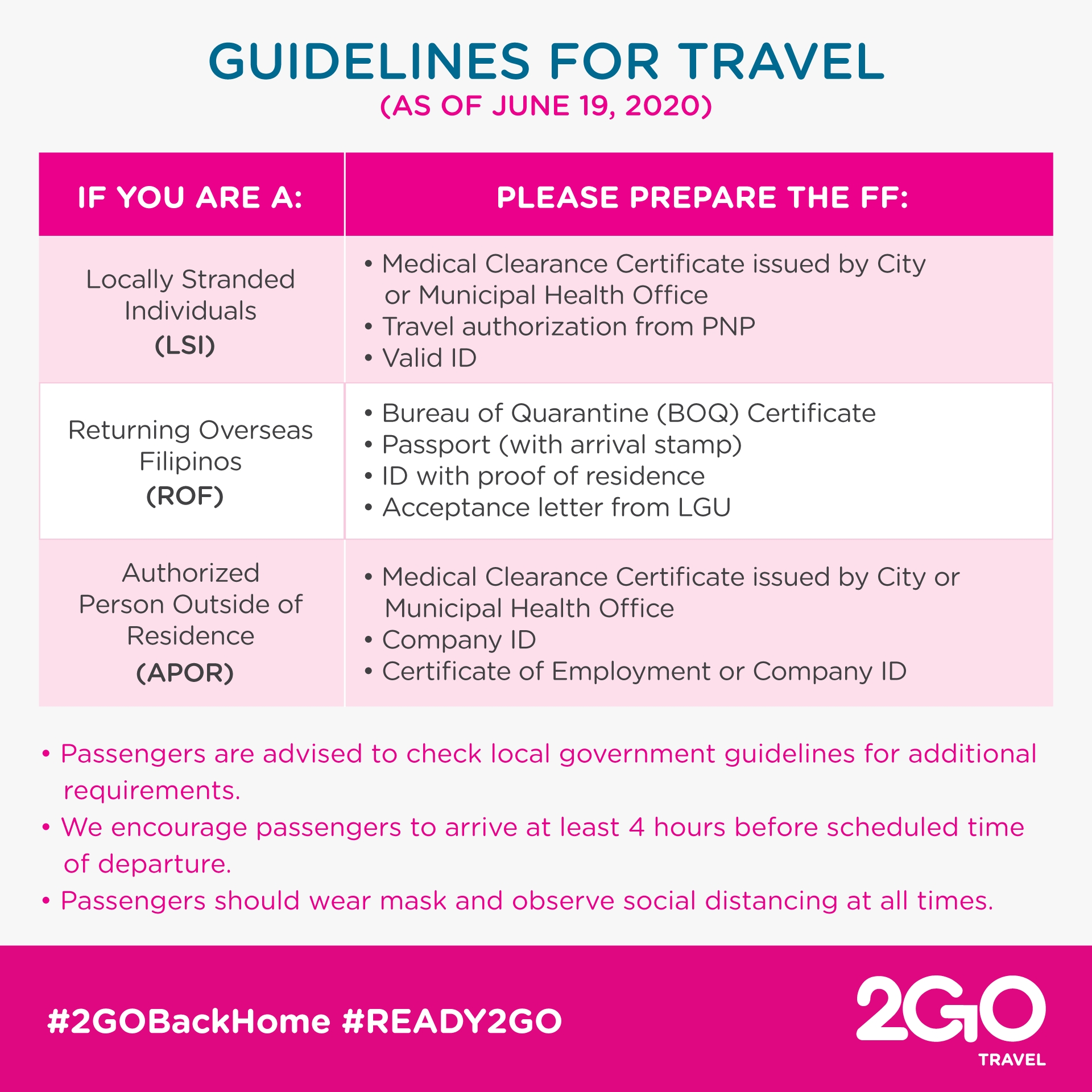 For your booking and ticket revalidation, you can go to the nearest 2GO Outlet, call our hotline (02) 8528 7000 or email travel@2go.com.ph.
Let us always follow the health and safety guidelines implemented in all 2GO outlets, port terminals and inside the ship.
For more updates, follow us on https://www.facebook.com/2GOTravel
#READY2GO