No Vaccination, No Travel Policy effective January 20, 2022
In compliance with the DOTR Department Order 2022-001 and the MARINA Advisory 2022-03, only FULLY VACCINATED passengers will be allowed to travel in and out of NCR while under Alert Level 3 or higher. Below is the latest Travel reminders as of January 20, 2022.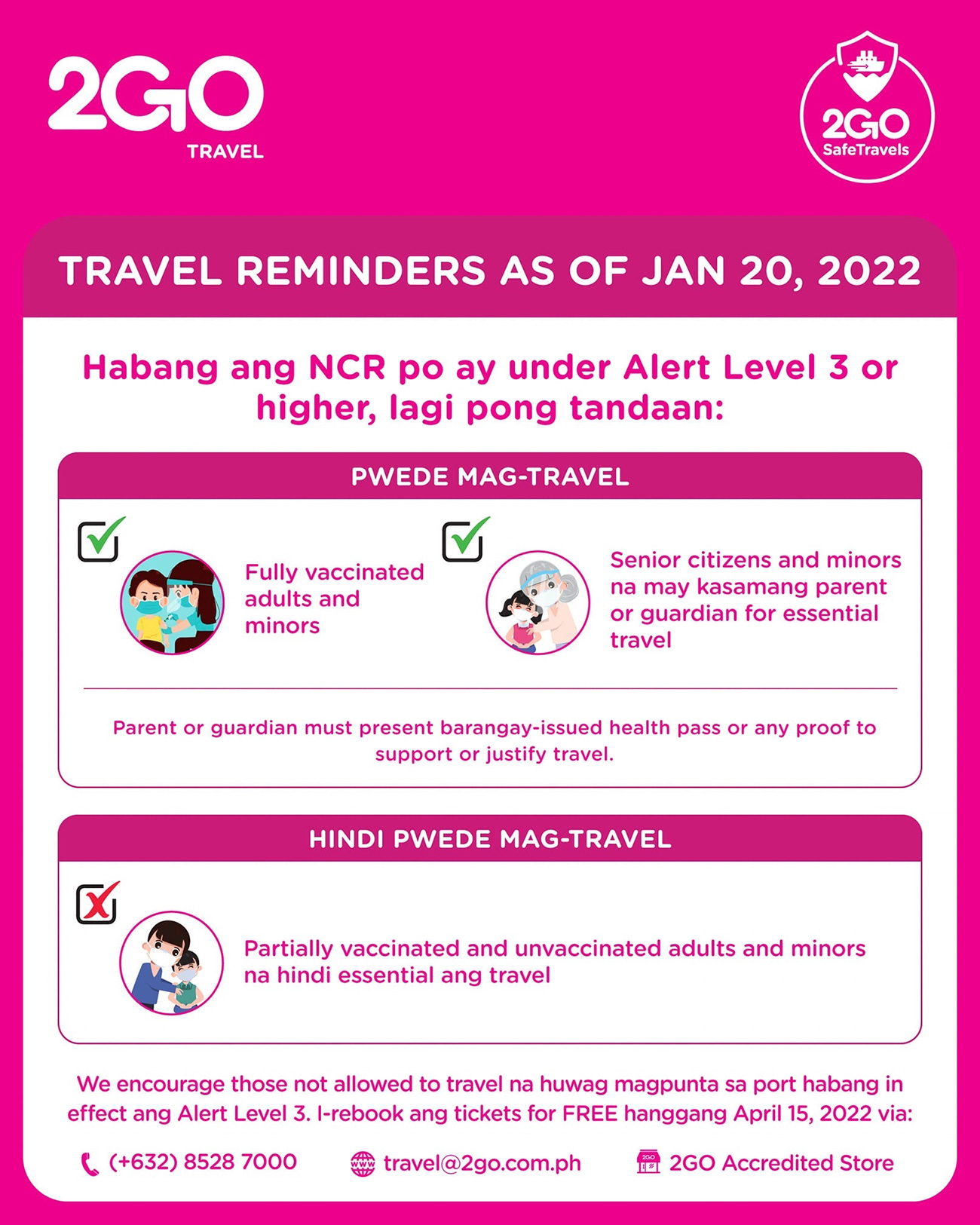 For latest voyage schedules, please visit travel.2go.com.ph or call our hotline at 02-8528-7000.
Stay safe always.
#READY2GO